I've been lucky enough to work on Royal Mail's Year Book and Year Pack publications for over (gulp) 20 years, and each experience has proved just as enjoyable as the last.
Both reveal the stories behind the previous 12 months' stamps — the
Year Pack
being an easily digestible snapshot, while the handsome, slip-cased
Year Book
goes into considerably more detail.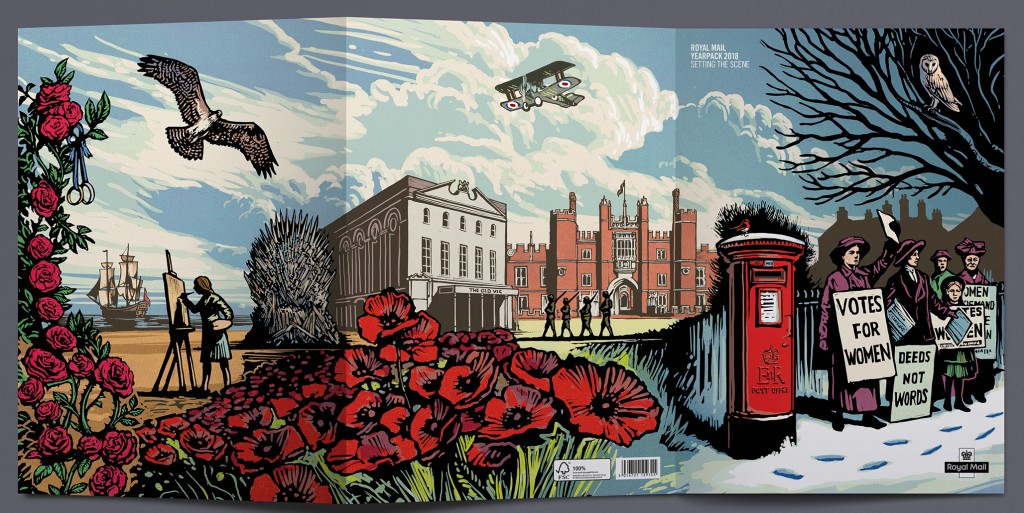 The
2018 Year Pack
was entitled 'Setting the Scene' and designed by Chris Challinor at
Studio UP
. He cleverly used the perennial fold-out format to incorporate all the year's stamp subjects in a beautiful, flowing visual tableau, illustrated by the excellent
Chris Wormell
. I provided 14 short, written snapshots covering each stamp issue, which required researching everything from Votes for Women to Captain Cook, Owls and Dad's Army. (If you double click on the image below and you have a big enough screen, you can just about read them.)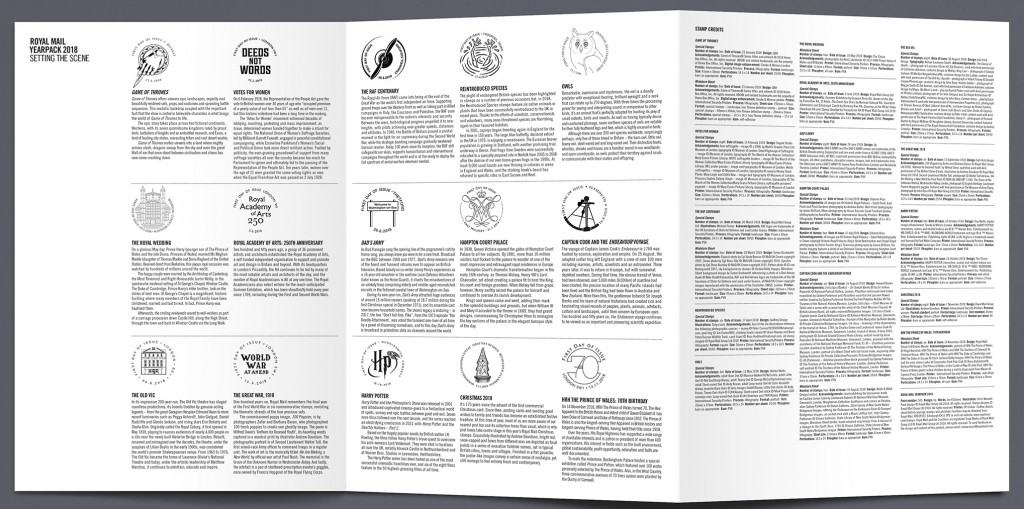 The more substantial
Year Book
was designed by our friends at
Supple Studio
. Called 'Putting stamps first', this lived up to its name, with stamps placed proudly at the very front of each chapter, along with a large, dramatic, apposite headline.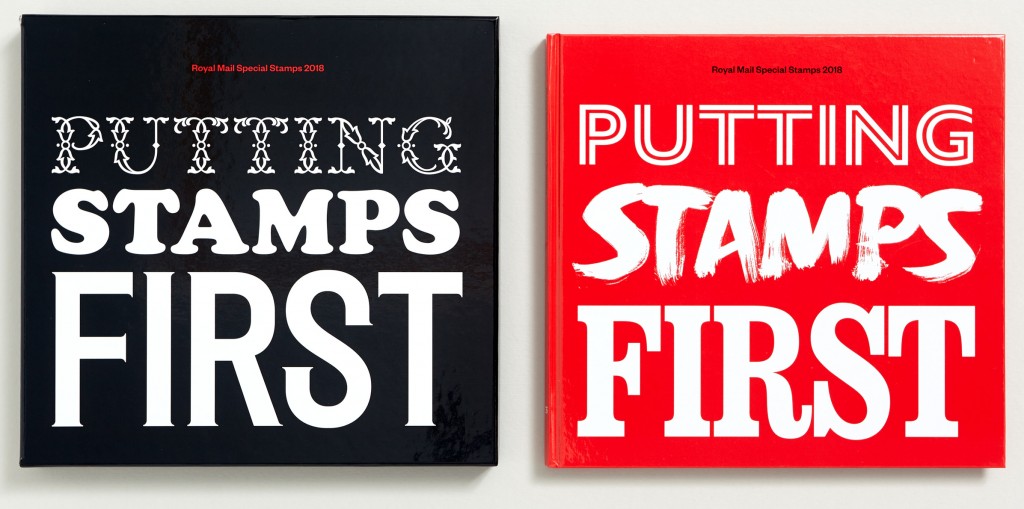 For this, I interviewed 12 stamp designers from a variety of UK studios including GBH, Webb & Webb, hat-trick and Turner Duckworth. We explored their ideas and processes, to get a glimpse of how their stamp designs were developed and executed. I also wrote the Royal Wedding chapter (approved by the Palace), and the overall introduction, which explained the visual theme of the book and tied all the various stamp issues together. (Again, you can read these by double clicking on the images below).
The Royal Mail Year Pack and Royal Mail Year Book are available from larger Post Offices and Royal Mail's website.