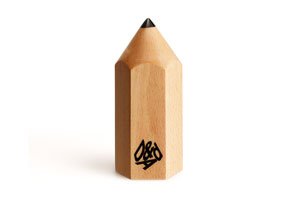 Delighted to report that 'Grimm Bros Inc', our Business Fairy Tales, picked up a Wood Pencil (in book) at the D&AD Awards earlier this month.
We entered two tales, 'Little Red Livelihood' and 'The Three Little Capitalist Pigs', into the Writing For Design category, and managed to bring home the bacon, despite competition from some seriously good campaigns by big branding and ad agencies. Many thanks to
Andy Goodman
for his inspired illustration, and
Ripe Digital
, who did a sterling job on the printing. There's some super-exciting news in the pipeline about the full set of four Business Fairy Tales, which we'll reveal as soon as we can. Watch this space. And in the meantime, let's hear it for the little onikers!